Mzbel Out With New Banger "Superman"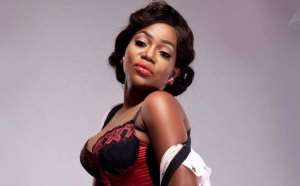 Music diva, Mzbel, has released new banger weeks to Christmas dubbed "Superman" and fans are thrilled.
Her latest tune talks about chasing after her the love of her life; the one she deems her superman.
The track produced by DAtBeatGod can be downdloaded for free from the website www.mzbelmusic.com
Listen to the teaser of Superman below.