Let's Switch To Movies That Talk About Our History – Efia Odo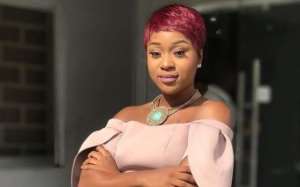 Ghanaian actress, Efia Odo, has suggested that the movie industry should focus more on films that talk about the Ghanaian history.
Her remarks comes at the back of comments that the Ghanaian movie industry is gradually losing it quality, focus and credibility compared to other African countries like Nigeria and the rest.
According to her, it's time the movie industry switch from telling the usual story-line and starts telling more about Ghanaian history.
She shared the post on her social media wall, she said, "Ghana movie industry should start doing more movies that, talks about our history.
"How we got our Colonial independence from Britain since we were the first country in Sub-Saharan Africa to gain independence.We should do more movies based off of our heritage tradition culture. She wrote