Accra Is Jamming With Kobby Frimpong's "I Jump Pass Dem"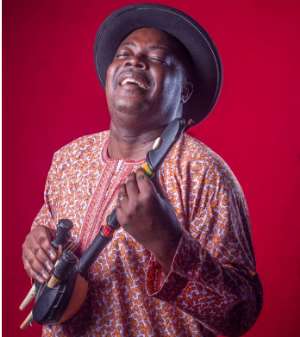 Making waves across the city is a Naija-flavored gospel tune, "I jump pass dem". This sweet melody is a vibrant, danceable and exuberant song of praise presented in a traditional African rhythm.
"I jump pass dem" is Kobby Frimpong's third single in 2018. It features the incredible Abi Small, otherwise known as Isaac Boadu. Abi Small is a very versatile and prolific musician who has been featured in Ace Ankomah's "My Yadah" and Calvis Hammond's latest track "Lala hee".
"I jump pass dem" is an inspiration-driven song that seeks to remind Christians that despite life's challenges and difficulties, they are seated in heavenly places in Christ and so, are already over comers.
"It is my prayer that all who hear this song will be inspired and motivated to stand firm and take their appropriate places and positions in Christ," Kobby Frimpong told Scribe News. "In this way, we rise up above every situation or challenge that seeks to cripple or incapacitate us," he added.
Listen to the amazing tune here:
https://m.soundcloud.com/kobby-frimpong/i-jump-pass-dem-mp3
Should you hear anyone scream "I jump pass dem", you now understand.
Source: Scribe News