CCAG Awards Slated for Nov. 30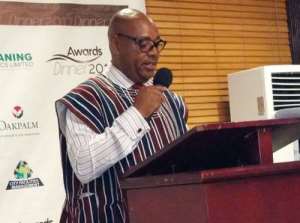 Contract Cleaners Association of Ghana (CCAG) has announced that this year's edition of its awards night and dinner dance will take place on Friday, November 30 at the Labadi Beach Hotel in Accra.
The awards will identify and publicly recognise outstanding individuals and organisations who have contributed to the growth of the association.
The awards ceremony, which is under the theme: 'Developing A Culture of Cleanliness, The Role of The State & Populace', is expected to attract a large number of personalities, including members of the association, celebrities and ministers of state.
According to the organisers, apart from rewarding individuals and organisations, invited guests will be entertained with live musical performances from some award-winning Ghanaian highlife and Afro-pop artistes.
There will be performances from Nii of the Classic Combo Band and the Amamere Folk Music & Dance Ensemble, led by Badu Evans.
"The awards seek to create a much needed platform for all members of the association to network and share ideas as to how they can improve as individual entities," the organisers explained.
Cecilia Dapaah, Minister For Sanitation & Water Resources, is the guest of honour.