I Used To Sleep In A Kiosk With My Family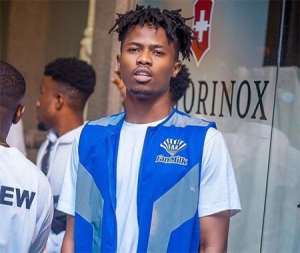 Rapper Kwesi Arthur has been speaking on his challenging past when he used to sleep in a kiosk with his parents and three other siblings.
The 'Grind Day' hitmaker told Deloris Frimpong Manso on The Delay Show that there were days when he had to wait for his mother to close business for the day before he and his siblings, including his father, could lay their beds.
"We were sleeping in my mom's shop in Tema Community 5. We waited till she closed the shop at night so we sleep, together with my dad. We later moved to Ashaiman, then to Sakumono before moving in with my grandma at community 9," he revealed.
The singer also revealed that his childhood dream was to become a lawyer the moment he graduated from high school.
The rapper is currently one of Ghana's reigning musicians.
He was the only Ghanaian musician to get nomination for 2018 BET Awards in America.
He has attributed his success in music to the works of God.
According to him, he would never have been nominated for the 2018 BET Awards if God hadn't ordained it.