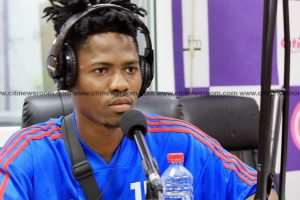 He may be enjoying all the 'accolades' in the music industry but Kwesi Arthur has revealed that he did not find it easy getting this far.
The 'Woara' singer said on the Delay Show that when growing up, he and his family slept in a kiosk at a point in time.
Kwesi recounted that there got to a time when they had to wait for his mother to close business in a kiosk before the entire family including his siblings and parents could get a place to sleep.
"We were sleeping in my mom's shop in Tema Community 5. We waited till she closed the shop at night so we sleep, together with my dad. We later moved to Ashaiman, then to Sakumono before moving in with my Grandma at community 9," he told Delay.
According to him he could not even go for his senior high school certificate because he was owed school fees.
Kwesi Arthur shot to fame when he released his 'Grind Day' song.
He was nominated for the Viewers' Choice: Best New International Act category at the 2018 BET Awards.
The 'Woara' singer was nominated in the category alongside Prince Waly (France), Take A Mic (France), Niniola (Nigeria), Mc Soffia (Brazil), Sjava (South Africa), Sik-K (South Korea), Nailah Blackman (Trinidad and Tobago), Not3s (UK) and Iamddb (UK).
He lost to Sjava of South Africa, but according to him he was humbled by the immense support shown him by Ghanaians music fans and the media.
He has recently been appointed as ambassador for Fan Milk.