Song Review: Fuse ODG ft. Damian Marley- Bra Fie (Come Home)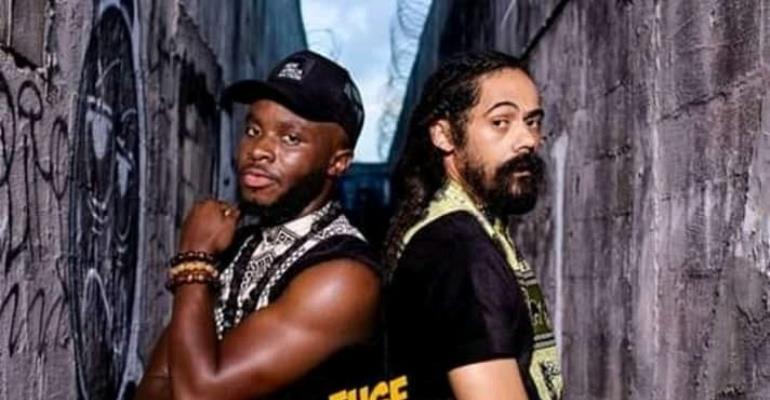 UK based Ghanaian international Afrobeat star, Fuse ODG, has always been a conscious singer. On this song, Fuse teams up with his long-time idol, Damian Junior Gong Marley, to extend an open invitation to Africans all over the world to come home. The result is an inspired piece of art.
The song progression itself is like the journey it invites Africans to make in returning to the homeland. It opens with a clean guitar that teases the listener with anticipation, then appears to rally other instruments on a journey till they arrive at the place where the bassline drops together with a triumphant trumpet that seems to announce the arrival of Africans.
Fuse's vocal delivery is laid back to match the beat and highlight the message as he drops a few lines after which the chorus comes in before another dose of the trumpet.
In the second verse, Fuse sings deep lines like;
'I'm a human being in Africa /
but a black man in America/
African in England/
Don't forget where you are from … Please don't shoot me, we are one.'
On a song like this, fans can be sure Damian Marley will not disappoint. Junior Gong in typical fashion uses measured bars and a disciplined rhyme scheme to kick things up powerfully with;
Now have a look though history's binoculars/
And please don't tell me you've forgotten us/
Your last children living anonymous/
In a very strange land where they carried us/
Around the 3:35 mark, when a listener thinks the song is over, a surprise element is introduced in the unique voice of Kwame Nkrumah speaking those immortal words in Accra on the eve of Ghana's independence. This adds a serious pan African feel to the song. Credit goes to Yr$ Truly and OTWoode who handle production work nicely on this track.
With Bra Fie, FuseODG cements his growing legacy as easily one of the most conscious contemporary Afrobeat artistes in the game today.
Having scored major success with his debut TINA album, fans and critics alike are waiting to see how his upcoming second album, New Africa Nation, will do. No one can guarantee success, but if consciousness is a yardstick, listeners can be sure that Fuse ODG's second effort will not disappoint.
Download FuseODG ft. Damian Marley- Bra Fie
Get the album here: https://fuseodg.tmstor.es/
Fuse ODG New Africa Nation: Official release date: Feb 2019.
ABOUT:
Eric Kumah is a music lover and award-winning marketer who publishes content on Africa's top artistes and awards. Follow on Twitter @EricKumahThe1st