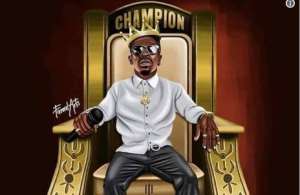 Self-acclaimed dancehall king, Charles Nii Armah Mensah, aka Shatta Wale on his birthday has penned an emotional message to his fans.
According to him, he was not the brightest person in school but waiting on God's time has made him an influential personality in society.
The Freedom music fame took to his twitter handle to encourage his followers to put God first in everything they do.
His post read, "When I was in school, I had intelligent boys who my teachers referred to as serious students and that I wasn't.
"But little did they know there was a difference Btwn intelligence and Blessings!! You can hv all the degree but if u not with God...u nobody!!!.