TSB Project To Whip Up Interest In STEM Education Among Children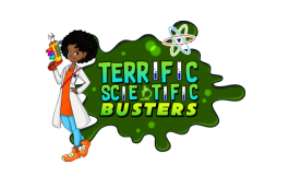 Here comes a whole new approach to helping and nurturing Ghanaian children to develop interest in Science, Technology, Engineering and Mathematics.
Introducing, the Terrific Scientific Busters (TSB) project, a brand new, exciting way children in Ghana can learn Science.
TSB is seeking to implement Science, Technology, Engineering and Mathematics (STEM) objectives and focusing on the younger children (5-12 years) TSB enable children to touch, feel, and taste what science is about, whilst demonstrating quality, enriched science education and connecting it to the real world.
Through TSB, the traditional barriers of learning are removed, putting in place an engaging, fun way of learning science using innovative learning.
Scheduled for next month November 2018, Terrific Scientific Busters will officially launch in Ghana (Accra), to offer two services which are, school clubs (6 week) and Science parties.
The Science parties for children is a combination between education and entertainment and offers a unique way children can party. For example, similar to an entertainer like a clown or a magician, parents have the opportunity to hire a scientist to entertain a crowd of children for up to one hour and half.
The science parties are visually stimulating, hugely entertaining and fully interactive, enabling children to witness truly amazing scientific phenomena. During the science party, children will learn and participate in various scientific topics whiles having fun as they are being entertained by a dynamic science entertainer.
Each science party provides party invitations, thank you notes, certificates for all the children plus the opportunity to make sweets, slime, watch a rocket take off and much more! A science party is the perfect solution for busy parents trying to organise a special occasion for their child! Through TSB science parties, children will have an opportunity to explore and learn about the wonders of science whilst they celebrate and discover how awesome science can be.
In addition to the science parties, TSB school clubs is an after-school science club for primary age children. The clubs will be taught by highly trained, science presenters who will use innovation to engage in problem solving and team work as children actively explore a different scientific topic each week.
Further information regarding Terrific Scientific Busters can be found on the Instagram page (@terrificscientificbusters) or website on www.terrificscientificbusters.com, where you can also pre-book your science party or school club.