Actor Lilwin Expresses Gratitude To Ghanaians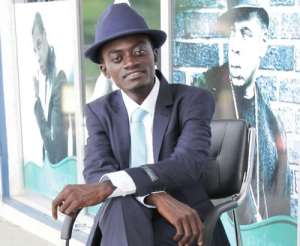 Wezzy Empire, managers of actor Lillwin, have expressed appreciation to all who supported the commissioning of Great Minds International School at Offinso-Ahenkro in Ashanti Region.
A statement copied to the media said, "We wish to commend corporate entities who have supported our brand. Without them, our dream of affecting and changing lives wouldn't have been possible. We also thank the online, print and visual media for the overwhelming coverage of the opening of our commission and we are hopeful you will be there to support us at the grand opening next year."
It continued, "I am grateful to all who supported me so far. It has been my dream to build a school for the younger generation and give quality education by providing them the best of infrastructure to facilitate their learning process. Despite my inability of further my education, seeing these children acquire knowledge gives me great joy and I would make sure they get the very best."
"It is the vision of Wezzy Empire to help impact the lives of many Ghanaians, who are in great need and we shall pursue this agenda of affecting lives across the country. It is the dream of Wezzy Empire to do more projects around the country and we are ready to partner all in realize this dream of changing lives," the statement added.