Mz Yankey To Shut Down Goethe-Institut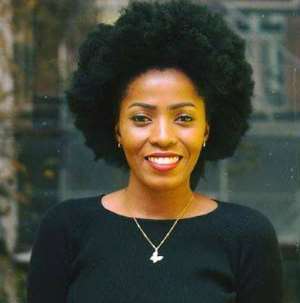 Afro Pop singer / songwriter Mz Yankey will on Wednesday October 3 perform at the Goethe-Institut in Accra as part of the Goethe-Abansuro series for 2018.
Goethe-Abansuro is a monthly acoustic session that offers a platform to young musicians and poets to perform in a peaceful atmosphere while ensuring a fruitful engagement with their audience.
Being a stylish performer with a majestic stage presence, Mz Yankey is set to thrill fans with some of her recent artistic creations with support from ace guitarist, Krimi.
Yankey, who has performed in Spain, Germany and several other venues in Ghana, is currently working on an album that promises to be a thrill for Afro Pop lovers in Ghana and beyond.