New Release: Sum Waan - See Them Produced by Otion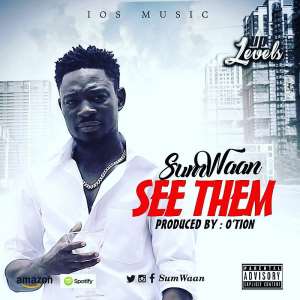 Sum Waan most talented songwriter, composer, rapper and single has dropped another mind-blowing single titled See Them.
See Them which was produced by one of the finest beat makers O'tion still remains one of the great songs of our time.
With a lyrical combination of contemporary and Afro-pop rhythm, Sum Waan fires shot at his haters who thought he can not make it in the music industry.
The singer expressed his emotions on the song by saying "Those who think he can not make it are not God and for that matter, he is making it big time in the music industry".