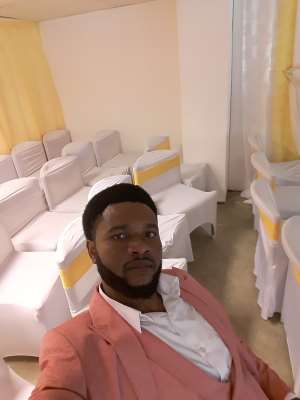 Kings Entertainment signee Benjamin Kusi popularly known as Mr Benjamin has throw shades on churches that sell products for its members after the President of Ghana 'Nana Akufo-Addo' has backed calls for churches in the country to be taxed.
The President, however, grounded his position on the fact that churches have now moved into the realm of wealth creation and prosperity and should be taxed for that.
Actually, some churches or religious organizations are treated like charities that provide social benefits to society. They tend to help the poor, work to reduce crime and generally hold a positive influence over their communities.
Making some smaller churches pay taxes can otherwise close those churches down due to their tiny budgets which are dependent largely on donations.
In regards to that, Ghanaians have always been on the nerves of the President of Ghana after he has backed calls for churches in the country to be taxed.
However, reacting to that-the 'false prophet' hitmaker is in support of the view that churches across the country must be taxed.
During an interview on SpaceFMm with Joe Bullet in Sunyani, the Belgian based gospel musician Mr Benjamin stated that some churches that sell anointing oil, stickers, 'holy water', calendars, hand bandles, handkerchiefs among others should no longer be called worshipping centres (churches) but rather shopping malls.
"Some churches exist in Ghana just to operate as businesses centres and not worshipping centres. They've never operated as a 'House of God' but rather to sell their products out to their members to make enough money" he revealed.
According to him, some Churches and other Religious Organizations are supposed to stay out of politics but they usually hold indirect influence and often endorse particular candidates and predict elections in favour of other parties, in other to help gain more trust to steal their subjects
Mr Benjamin is, therefore, backing the President of the Republic of Ghana 'Nana Akufo-Addo' to start with the taxing of churches.