Eyebrow Raising Beauty Sandra Ankobiah Slays At Becca's Wedding in Exquisite Getup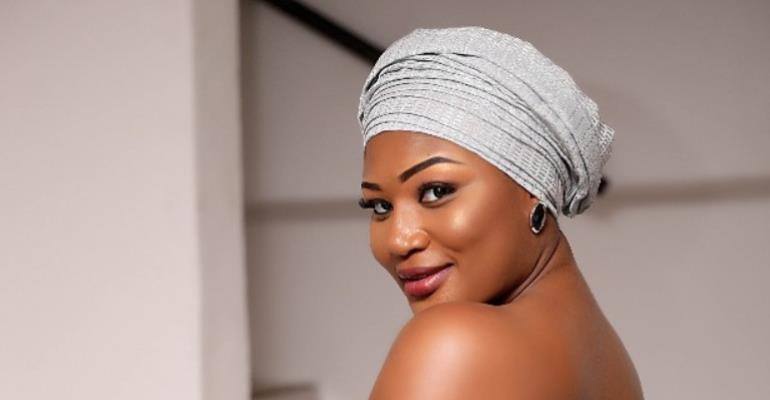 The wedding of Becca and her hubby, Nigerian businessman Tobbi Sanni Daniel, was the talk of the town over the weekend as it took place in Accra with numerous celebrities in attendance to show their support to the two showbiz personalities on their most special of days.
Smart, sexy and beautiful Ghanaian TV host, philanthropist and trained lawyer Sandra Ankobiah was one of the guests at the wedding and she looked exquisite as she often does whenever she steps out.
Ankobiah was a breath of fresh air at the wedding in August company, looking beautiful but classy, not taking the all too often utilized route of dressing provocatively for attention that has become an obsession these days for many.
The lawyer's demure dressing and look is keeping in tune with the image and brand she's built over the years of a serious professional who is more content to be recognized for her intellect than for anything else.
From her start as a fashion icon to her days in television, earning her law degree and getting called to the bar and setting up her foundations, Ankobiah has always been one who earns her attention due to her impressive achievements.
In just the past year alone, Ankobiah has earned plaudits for being one of the few ladies worldwide chosen for the Fortune's Most Powerful Women's Program, demonstrating her unique appeal among celebrities of her caliber.
Fortune's Most Powerful Women's Program is a mentorship program which provides participants with unique opportunities to develop their management and business skills while gaining experience in the U.S. business and non-profit environment. Past participants have expanded their businesses, become involved in political campaigns in their home countries, won the Goldman Sachs and Fortune Global Women Leaders Award, and been nominated for the CNN Heroes awards.
Ankobiah qualified for such an honour with her mix of her legal work, celebrity appeal and philanthropic work.
Ankobiah thus carries the respect of most, for being not only an adept presenter and entrepreneur but a lawyer and most importantly, a philanthropist working for the betterment of the lives of others.
Enjoy the best shots of Ankobiah slaying at Becca's wedding.