MTN Sets Stage For Hitmaker Season 7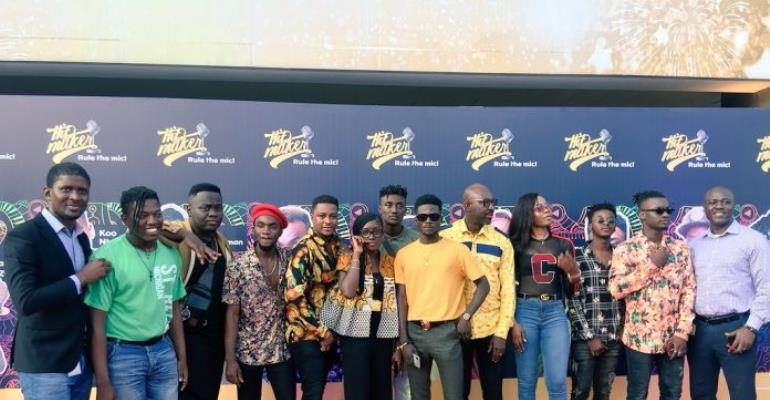 Registration for MTN Hitmaker Season 7is opened up for budding musicians and underground rappers who wish to become futures stars in Ghana and beyond.
Speaking at the ceremony, the Acting Chief Marketing Officer of MTN Ghana, Mr. Guido Sopiimeh said the MTN Hitmaker has remained their proprietary event through which they identify, nurture and economically empower talented young Ghanaians who desire a career in the music industry.
He noted that MTN is happy with the impact the Hitmaker show has had Ghana's music industry, and as an enabler that creates the platform for the underground artists to show the world what they have, MTN Ghana is giving yet another opportunity to music hopefuls to be part of the 7 edition of MTN Hitmaker.
Mr. Sopiimeh indicated that since the launch of MTN Hitmaker in 2012, they have successfully produced music talents such as Naterial (Season 1 Winner) Koo Ntakra (Season 2winner), Togbe, (Season 3 winner), Kidi (season 4 winner), KurlSongz (season 5 winner) and FredaRhymes (winner season 6).
"We are by this launch inviting people who have the flair, confidence, style and attitude for stardom to take advantage of the Season 7 of the MTNHitmaker music reality show to register and submit their songs for consideration," he stated.
Registration
Mr. Sopiimeh noted that all interested participants should visit the google play store to download theMTN Hitmaker App to register and upload their songs.
He added that the registration will be opened for a period of 3 weeks during which applications will be reviewed by renowned Beat Makers who will shortlist weekly winners for the semifinal stage of the competition.
Preparing Contestants
According to him, recognizing the fact that successful applicants who make it to the semifinal are mostly raw talents, MTN will take steps to help improve their skill and prepare them for the market.
He emphasized that as part of the process, they are going to keep them at a boot camp where they will be groomed by a technical team made up of voice Coaches, Choreographers, MusicDirector, Image Stylist and many more.
The Acting CMO posited that the contestants will be taken through breathing exercises, speech improvements and other key techniques required to prepare them for the entertainment industry.
After the boot camp, he said they will unveil the 12 finalists who will compete for the ultimate prize ofGH¢100,000 cedis recording deal. The unveiling event will kick-start the 13-week reality TVshow where they will get the opportunity to showcase their talent to the world.
To further promote the finalists, Mr. Sopiimeh added that MTN will offer contestants access to digital tools to promote themselves using MTN platforms on social media and other digital channels.
"This is to help inculcate the use of digital marketing in our young musicians since that is where the world is moving towards," he intimated.