Ebony Saga: Bullet Is Acting Immature--Keche OJ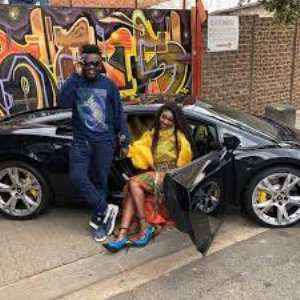 One member of the music duo Keche known as OJ (Joshua Ampah) says former manager of the late dancehall artiste Ebony is acting immature.
According to the gentleman, bullet is expected to grant interviews and explain to the public if indeed musicians were paid to perform at Ebony's tribute concert.
"Ebony's father is granting interviews and spreading false information that we took money to perform, why can't bullet for same to save our reputation?" Keche OJ angrily stated.
Keche OJ sent a message to Bullet urging him to come out and clear the airwaves.
A document released by the late star's father, Opoku Kwarteng showed names of artistes written in ink and the amount they were allegedly paid for performing at Ebony's tribute concert.
Mr Kwarteng and Bullet for the past few days have been locked in a duel over proceeds from the tribute concert which was purposed for Ebony Foundation.
The release of the supposed list of artists who were paid at the concert was precipitated by Bullet's response to a recent claim by Ebony's father that he was given a paltry share of the profit made from the concert.