Ohemaa Mercy Takes Tehillah Experience To US, Europe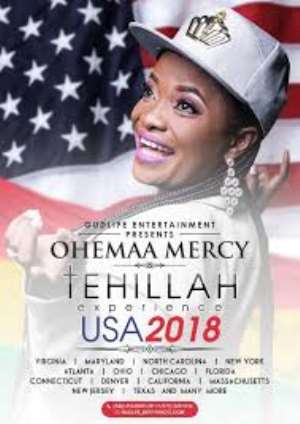 Ohemaa Mercy has disclosed that she is preparing to take her annual 'Tehilla Experience' concert to the United States of America (USA) and Europe for the first time.
In her bid to give her fans and Christians outside Ghana a feel of the concert, the 'Aseda' hitmaker will be embarking on a tour with her team made up of instrumentalists, backing vocalists and other members of her management.
She expressed her optimism, adding that organising the tour outside the country would give her fans the same feel of the super-powerful 'Tehillah Experience' she has been organising in Ghana over the years.
The tour, which will span for two months, will officially kick off at Brescia in Italy on August 25, and it will be free for all in both Europe and America.