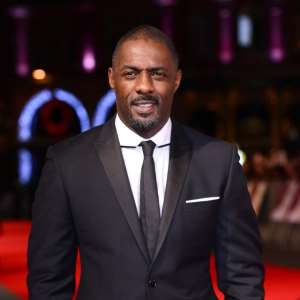 The rumours have endured for nearly a decade, but it looks like Idris Elba could finally be getting his shot at 007.
The Luther star could beat odds-on favourites like Tom Hardy and Tom Hiddleston to the role of James Bond after winning the support of producer Barbara Broccoli. The Independent reports:
"Director Antoine Fuqua revealed the details of a conversation with Bond producer Barbara Broccoli, in which she said "it is time" for a non-white actor to take on the iconic role.
"Fuqua discussed who might be next in the running with Broccoli, who's certain the progressive move "will happen eventually", with Idris Elba a reported frontrunner for the role."
Former Sony honcho Amy Pascal backed Elba for the role in 2014 in a leaked email, but the British actor has always shied away from discussing the prospect, and even suggested that a woman should replace Daniel Craig this year.
"Are we interested in having a Bond character other than being a male? Could be a woman, could be a black woman, could be a white woman, but I think, that character, everybody would like to see it have—do something different with it, why not?"
Daniel Boyle is set to direct Daniel Craig's last outing as 007, which is scheduled for release on 25 October.