"I ain't ready for any awards to show am fricken amazing" - Saddiq Shishi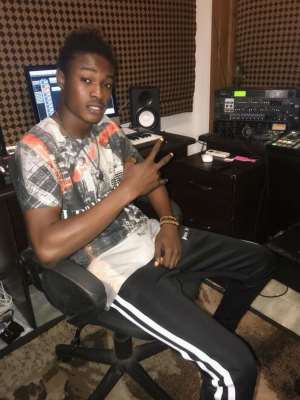 Ghanaian rapper, Saddiq Shishi has disclosed that there is no need he files for nominations at this year's Ashaiama Music Awards because he is focused on promoting his tunes for now.
In a post sighted by knowgh.com on Facebook, the rapper revealed that ever since the Ashaiama Music Awards thing started, people have been calling him asking why he's not on the bill and also not nominated for this year's Ashaiama Music Awards.
However, according to him; "Awards are a false idol, they're poisonous, they change people, once you are an "award winner" you're never the same. Stay hungry, stay thirsty to make your fans proud of you".
The rapper also disclosed some reasons why he didn't file for nomination and it was that he doesn't need an award to make him feel good for now, he just needs to look at the team he works with and the amazing volume of work they've created, in promoting his stuff.
"Well the reason is that I didn't file for any nomination cus my team and I are focused on promoting my tunes and I think I ain't ready for any awards now," he said.
"I ain't scared of any artists cos Y'all already know what I can do and almost 80 per cent of the people in Ashaiama are my fans I'm just focused on promo" he fumed.
The Ghanaian rapper has surfaced in the news after teasing Shatta Wale on social media for faking some dollars to brag Ghanaians over the months.
Winning awards can send you down a dangerous path. Always striving for the next award. What if there is no more?