Brong Ahafo Movies Go "Bonowood"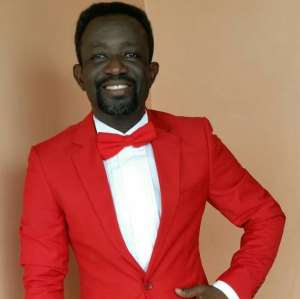 Mr. Samuel Nyamekye has hinted the public on the introduction of a 'locally manufactured' name which seeks to brand series of movie production in the Brong-Ahafo region.
According to the CEO of Miracle Films who spoke to Tactical Ras Shifo on Cheers Entertainment Drive on Cheers 100.5 FM, the motive behind this name is to promote the vibrant culture and language of the indigenes in the Brong-Ahafo Region.
"We are bringing B/A-Wood into the region for the indigenes to appreciate their unique culture, We are also ready to promote the rich culture by making sure the Bono Language dominates when casting our movies."
He added, "We can't afford to see the culture of Brong-Ahafo die off just like, hence the need to involve a lot of people from the region."
The seasoned movie producer believes the introduction of this solid brand will go a long way to unearth hidden talents in the region.
Samuel Nyamekye also commended Zylofon Media for bringing on board, the Zylofon Arts Fund purposely to support people with brilliant business proposals.
Being a beneficiary to the fund, he has urged the public to support this initiative considering the numerous advantages involved.
When asked about the reasons for joining the fund, he said, "Ghana's movie industry used to excel some few years ago, but the issue with funding has become a challenge nowadays. Currently, Zylofon Media has assured us of their support for the industry with funding, and we appreciate Nana Appiah Mensah for this timely intervention."
Karimoday, another beneficiary to the fund has called on the youth to support the Zylofon Arts Fund for essential benefits.
According to him, "Zylofon has come to stay."
The Zylofon Arts Fund is aimed at giving financial support to people in the creative arts industry to execute their projects.
Those who need support are urged to submit business proposals for vetting and approval.
Meanwhile, Zylofon Media aims at employing about 100 youths from the Brong-Ahafo Region who will work at promoting their brand, as confirmed by Frank Owusu, Public Relations for the Zylofon Arts Fund on Cheers 100.5 FM.