Akiyana Drops New Hit "More Paper"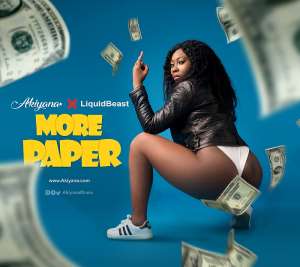 Moving a step forward from her previous release, Akiyana puts us on the danceh groove with "More Paper". "Jah" was a slow vibe which gave praise to the Most High in the Heavens. We have taken the motivation well enough and it is time to dance hard.
The female songstress makes that move with her simple flow on the instrumental which was produced by LiquidBeast. It's hot, heard and tough. Every dance move goes along with it and it will fit it excitingly. Download it here and share.
Facebook : https://www.facebook.com/ladyAkiyana/
Twitter : https://twitter.com/akiyanamusic
Instagram : https://www.instagram.com/akiyanamusic/
https://soundcloud.com/lady-akiyana/akiyana-more-paper-prod-by-liquidbeast