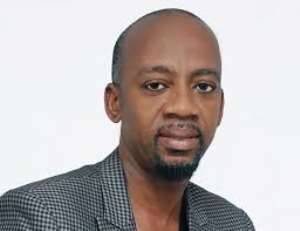 Veteran Highlife Musician Rex Omar has said he's unable to state categorically state whether or not he's a legend in Ghanaian music industry.
According to the Chairman of the Ghana Music Rights Organization (GHAMRO) who has been in music industry for many years , tagging a person as a Legend signifies that the person's unprecedented achievements lives even after death.
He claimed per the definition of who a legend is, he is not sure if he has gotten to such level yet, adding that legends are people who have made an impact in their field of endeavours to the extent that they cannot be excluded when honouring people who have contributed so much in that respect.
In an interview with Kasapafmonline's Elikem Prince Akoenyenu, he said "I think the Legendary word has been overused in Ghana, generally, Ghanaians love titles. Sometimes when people call me Legend I don't know whether I'm a Legend or not because I believe that when we say someone is a Legend, he or she is someone who has excelled in their field of endeavor in a very long time that they have had a positive impact in that sector. I can call Bob Marley a Legend because even after his death, his music still lives."
In addition, he also said that, his favourite artiste at the moment is Mugeez of R2Bees. He said Mugeez is an artiste who makes music 'lovable'.
"There are too many artistes right now who are doing so well but my number one, I mean my favorite is Mugeez. He's doing very well and I like his songs very well because he's original, his songs are lovable. You can see that this guy has a natural talent. Well BisaKdei is good, Dada Hafco, Kidi, Kuami Eugene and the ladies, Adina and the rest. They're all doing their parts in the most unique ways." He added.
As part of his campaign to strengthen the Highlife Music genre, Rex Omar said he would like to expand the base of Highlife to affect the African culture because he believes that Highlife is in relation to our African culture.
Born on the same birthday as the legendary Bob Marley (6th February), Rex Owusu Marfo aka Rex Omar's career appears destined to chart a path to worldwide stardom, such as the late reggae star attained.
From humble beginnings, Rex Omar has gained wide recognition in the West African region and beyond.
Having performed internationally at a variety of places including Cote D'Ivoire, Burkina Faso, Benin, Britain, France and Togo Rex is set to explode on the international market.
The Veteran Musician is set to release a new song by the end of the month called 'Why Where Who' which he explained that, it will be in a form of Adowa.