Only Noisy people like Patapaa's songs - Journalist Komfa writes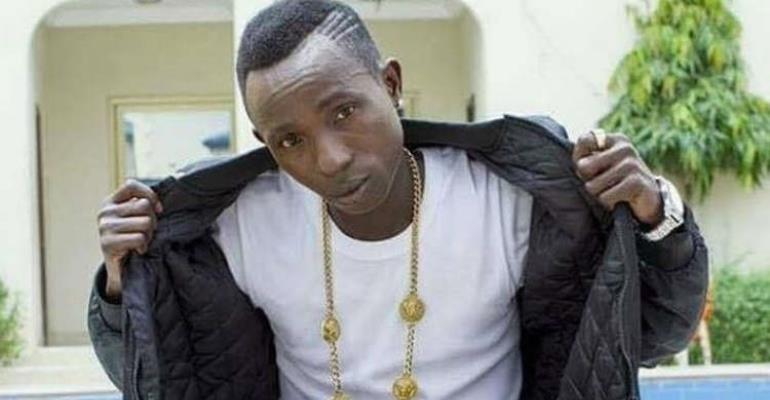 Patapaa is a very close friend of mine but there is a saying which goes like TRUTH REMAINS TO BE THE TRUTH EVEN IF NOBODY LISTENS TO IT. Even though I am the right guy to defend him, I think Kuami Eugene is right on his claim that Patapaa is a NOISE MAKER artiste. As music lover and a journalist I can add to what Kuami Eugne said by saying those who listen and play Patapaa songs are the real noise makers.
Background
Kuami Eugene an awarding artiste who just swept away "New Artiste of the Year" and the "Highlife Song of the Year" at the 2018 VGMAs disclosed to Regina Van-Helvet Tuesday on RythmzLive that he declined a request from the Pa to pa general when He(Patapaa) ask for collaboration. Continuing to defend his actions he confirmed to the host that Patapaa is a Noisy maker artiste in Ghana.
Submission
I am someone who have had the oppotunity to listen most of Patapaa's songs .Yea i think you will call me a noise maker right?. But let's move on with real business. Patapaa who is also called Papapeezy songs do not only make noise but also it contains a lot CHAFF and their it does not worth an air play on any reputable radio or tv station.
Why am I saying this, when analyzing the content of Patapaa songs you could easily realize that the contents of the music are totally detritus which has zero sense.
Sometimes when listening to Patapaa's song all you can hear is high tempo instrumentals with only one slogan "PAS KENLENKEN" which is very unfortunate.
It is obvious that naturally those who like and play Patapaa's songs are habitual Noise makers.
Patapaa songs comes with too music noise instrumentals.
To end my submission, I will advise Patapaa to do proper music that will encourage, motivate, and inspire the youth and a music that is loving in the way that his grand-children will be proud of him one day.
Thank you
Written By: Komfa Ishmael Ofori
Watsapp: 0243510505
Facebook: Komfa Ishmael