I went through pain without Mummy-SweetPm narrates his journey to stardom.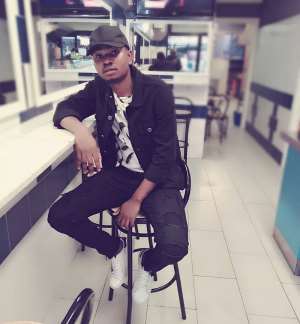 Abassana Rashid by the stage name Swetpm is an Afro beat/ Hip-life upcoming Ghanaian musician based in Europe. I discovered my talent at the age of 10yrs when I started miming songs. I love music and I sing with passion. I use to mime songs on my own, my friends advice me to start recording in a studio which I did, says " swetpm"
Swetpm have released couple of songs. His latest songs trending and making waves now are "WITHOUT YOU" & "LONELY".
"The song titled "Without You" speaks about the difficulties I went through without my mum, big ups to youths with mum cos they teach them a lot from bad to good and are always there to protect them nor matter what"
The Song "LONELY" by me came out when I use to think I have found someone that always stands by me no matter the situation. Just to realize a change of everything with no reason. This made me felt all was lost so being i wrote the song Lonely.
Download and hear a heart melting words that will put tears in your eyes.