Kwesi Nyantakyi's Support Song Now Out 'Enhye Wobo'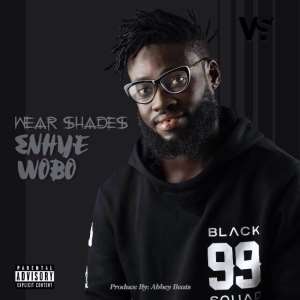 Following the recent investigations by Anas Aremeyaw Anas that exposed the Former President of the Ghana Football Association, Kwesi Nyantakyi, Budding Sunyani-based Musician, Wear Shades, has released a new song to support the embattled Ex-GFA President.
Speaking in an interview with the News Hunter Magazine, Wear Shades said he came out with 'Enhye Wobo' to support Mr Kwesi Nyantakyi because he has Ghana at heart.
"Most Ghanaians would have done worse if they are to be in the shoes of Kwesi Nyantakyi. They are talking like that because it didn't happen to them. We don't need to use money to test someone. Even the Bible says the root of all evil is money.
"If Anas will use this same methodology to trap all Ghanaians then, the majority would fall victims. One thing in Ghana is that the law does not deal with rich people. I do not see anything wrong with what Kwesi Nyantakyi did. He has the country at heart," he emphasized.
Wear Shades added: "Those who are lambasting Kwesi Nyantakyi wouldn't do that if he is from their family."
"Anas should go outside the country and do his investigations. His exposé and investigations won't bring any development into the country. Many people are now aware of his tactics so they will be careful with their dealings," he stated.
Download Wear Shades' 'Enhye Wobo' from the link below...
Download Link: https://www.hulkshare.com/dl/tfoa7nf551j4/hulkshare.mp3?d=1