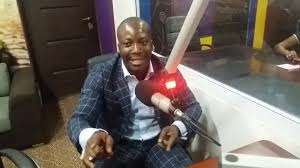 Controversial Christian pastor, Rev Nicholas Osei, popularly known as, Prophet Kumchacha Founder and Leader of the Heaven's Gate Ministries, has stated clearly that, it would be very difficult to get 200 female virgins in the country.
According to the very reliable Prophet, gone are the days when children bath outside even at age 14 and that's not the case in recent times.
Kumchacha added that in the olden days there was more innocence and people could even bath outside into their teen years without feeling uncomfortable but now all those people's eyes have 'opened'.
"...it won't be easy to get 200 virgins in the country, they're all spoilt brat. I remember when we were growing up, you'll see a child age 14 bathing outside but not the case everywhere...." Kumchacha stated.
He further added that most marriages are collapsing due to the fact that young women are failing to pray before accepting proposals.
He made these revelations on Accra based Thunder TV Saturday, June 09,2018 when talking about marriage and relationship.