Samini Apologizes After Missing Out On Europe Concert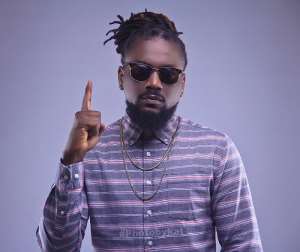 We at Africa 1 Media, management company of Samini would like to render an apology to all the fans including travelers who came from far and near to witness him perform in Berlin.
We further apologize to the management of the Venue, Band, hospitality agencies and the management of the performing acts he was billed to share the stage with.
This apology comes about as a result of the Artiste's inability to be present for his show at Huxley's Neue Welt for 31st May and 9th June, due to unforeseen circumstances which was no faults of the event planners or artist and his management. That was going to be the first show for his slated European Tour for 2018 as put together by Afro Melt Down.
We would further like to acknowledge Afro Melt Down for all their contributions to the Samini brand as an European Agency and confirm that Afro Melt Down is a credible and reliable event organizing firm.
Samini is committed to make it up to his fans for the cancelled event. We are still working around the clock to fulfil the obligations at a later date to the numerous fans that came for the event
Thank you.
Sincerely,
Elorm Beenie/Michael Sena Dzansi
Public Relations, Africa 1 Media