New Release: Joe Felix featuring De-Cryme & Qweccy Plus - Rozay (Prod by Qweccy Plus)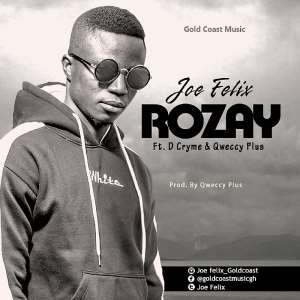 Joe Felix teamed up with the legendary team based artist Dr. Crime and Qweccy Plus. Rozay is a party song full of versatility.
The "another one" hit maker Joe Felix is gradually becoming a household name in the music industry.
Joe Felix rozay ft Dr cryme x Qweccy Plus
Download the Track Below
DOWNLOAD