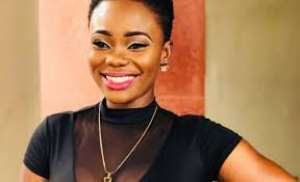 The General Manager for Angel TV, Sally Akua Amoakowaa Mensah has been honored by the Young African Women's Network.
The Purple Room TV show host and 2011 winner of TV3's Ghana Most Beautiful beauty pageant was honored by the organization at an event held on April 14 this year at the Methodist University in Accra. The former beauty queen who could not attend the event on April 14 received the award at her office on Tuesday, May 15.
The happy Angel TV General Manager after receiving the citation shared it on Instagram thanking the Young African Women's Network for recognizing her good works to help the country.
Akua Most Beautiful as she is fondly called in the Instagram post wrote "Thank you for recognizing my contributions towards the betterment of the girl child. @ young african women's network."