If You Want To Work With Me Contact My Management Not Zylofon – Stonebwoy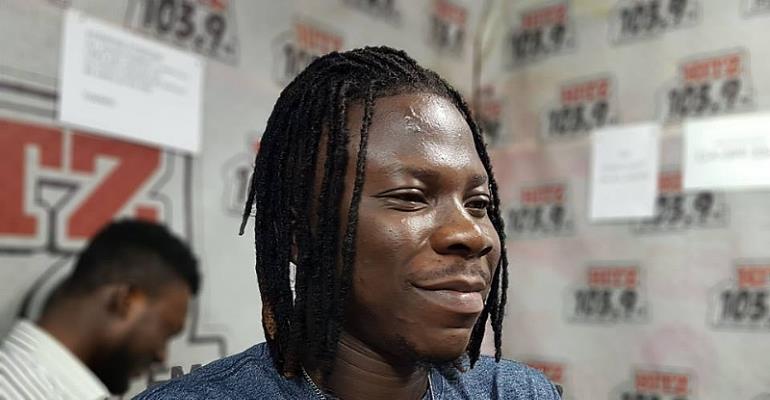 Livingstone Etse Satekla known as Stonebwoy has asked prospective clients who needs his service to perform to book him through my personal management not Zylofon.
In an interview on Hitz Fm's Day Break with Andy Dosty on Monday, May, 7th, 2018 the 2015 BET award winner disclosed if one wants to book him for show should do so through his personal management.
The 'Tomorrow' singer said "If you need me to work with you, with all due respect you can contact my manager and my management team will take care of it". Just contact my manager and we will get it done. If you want to book Stonebwoy, the artiste you've ever worked with from day till now please contact Blakk Cedi, Siddi Mohammed".
Stonebwoy and the management of Zylofon Music as well as some stablemates have recently been in the news for the wrong reasons.
It was reported in March that Stonebwoy was no more on the bill for VGMAs nominees jam at Cape Coast due to the rift between him and his record label, Zylofon Music.
In a letter addressed to Charter House, the organisers of the VGMAs by the legal team of Zylofon Music, gave the impression that Zylofon Music wants to sue the 'Baafira' hitmaker for a breach of the contractual terms agreed on.
In the letter, Zylofon Music sought to confirm if it was true that they booked Stonebwoy for the VGMA nominees jam. The lawyers for Zylofon Music also sought clarity if indeed Charter House has booked Stonebwoy for the Vodafone nominees jam or not as published by several web-portals.
It is on also record that the Ghanaian dancehall heavyweight boycotted Zylophon Cash Activation Concert on Easter Sunday in Aflao on April, 1,2018 due to the feud between him and management and signees (Shatta Wale and Kumi Guitar) under Zylofon Music.