My Father Rejected Me After My Mum's Death – Kelvynboy Shares Emotional Life Story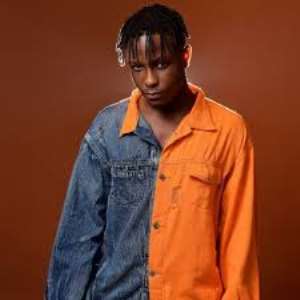 Young afrobeat singer Kelvynboy who is an oldboy of Osei Tutu SHS in the Ashanti Region has, for the first time, opened up on the tussle and hustle he faced when growing up.
The musician in a recent interview on Celebrity Ride With Zionfelix show telling his sorrowful story, disclosed that he lost his mother in his early teens.
According to him, he plied several trades just to earn something little to cope.
The Afrobeat singer who looked okay with his current standard of living further stated that after his mum's death, his father showed no concern about his well-being because he was separated from his mum before her death.
With mum dead and father not taking care of him, the Burniton Music Group artiste said he used to jump from one church to the other, performing gospel songs in order to stand on his own.
When asked about the last time he set his eyes on his dad, Kelvin Brown as he is known in real life, replied that it's been long.
According to him, he last saw his biological father about a decade ago. The 'Na You' singer also told Zionfelix, host of the program that he has been hearing a lot about his father but has not cared much to search for his whereabouts since he has not shown interest in looking for his son.
Kelvynboy who had two other siblings but lost the younger one years back said he believes his father abandoning him was for a reason even though he is rich and could have taken care of him.
The 2018 Unsung Artiste for VGMAs also divulged on the program which airs on Angel TV on Saturdays at 2 pm that he will gladly welcome his father if he comes around despite neglecting him to his fate.