Nana Aba Anamoah's Letter To Trace TV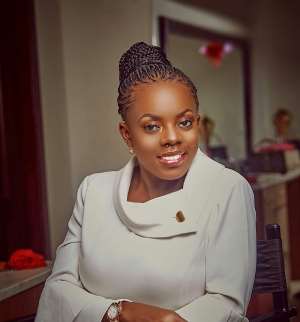 Popular TV news anchor, Nana Aba Anamoah has lauded the organisers of this year's VGMA and Ghanaian musicians for putting up a good performance at the awards show.
One would recall that during Nana Aba Anamoah's presentation with Trace TV boss at the VGMA's, she took the opportunity to address the issue of Trace Naija not featuring Ghanaian content on their channel. During that presentation there was a break in transmission by TV3.
A section of Ghanaians were unhappy about the break in transmission. She has however thanked Ghanaians for showing such great concern. She took to social media platform instagram to present her full speech cum letter to Trace TV.
Read letter below;
"I'm greatly concerned about the inadequate airtime given to Ghanaian musicians who work tirelessly to entertain music lovers. I appreciate @tracenaija's commitment to change the narrative. The success of this year's VGMA is a testimony to the seriousness of the Ghanaian music industry.‬ ‪I only noticed the 'shove' when the video was circulated. ‬I deeply appreciate the concern of well wishers who weren't enthused by it. I'm confident that the public uproar has sufficiently dealt with the matter. Let us now channel our energies into prevailing upon @tracenaija to do right by Ghanaian musicians, by giving them the airtime they have earned just as they do for others. Thank you 😊
By http://www.odarteyghnews.com