Just In: Shatta Wale Beats Shatta Michy; Leaves Her With Bruises (Sad Photo)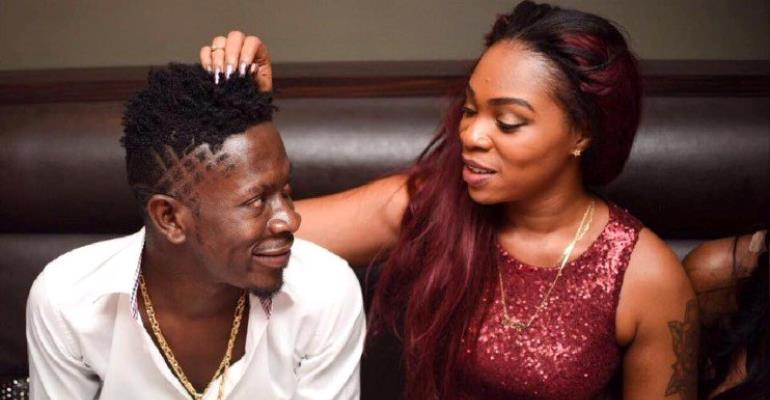 ModernGhana Entertainment has seen two posts by Shatta Wale and his baby mother, Shatta Michy, which show they are currently no more lovers.
Shatta Michy posted a photo of herself with a bruise on her forehead and indicated in the post that Shatta Wale had assaulted her.
She also indicatded that Shatta Wale is ungrateful, and a hypocrite who always beats her and later apologize.
Shatta Wale posted to Facebook; saying: "When a woman chase you with a Knife ..DAWG AM …..!!!!!! Boys be wise ….Am done ... The wise will understand!!!!!!!!"
Then later, Michy also posted a similar message on Facebook.
If Shatta Wale's post is anything to go by, then the two former lovers are no more, and their haters are definitely going to rejoice over them.
Modern Ghana Entertainment will keep you updated on this development