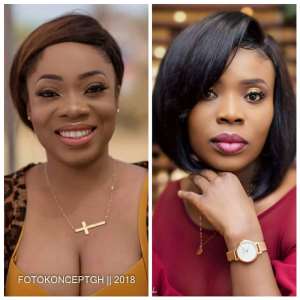 After CNN's star journalist Christaine Amanpour interviewed Ghanaian actress/model Moesha Boduong, the internet broke because of the comments Moesha made concerning the Ghanaian economy and how women in Ghana including herself need to sleep with wealthy married men in order to survive.
Alot of Ghanaian celebrities voiced their opinions on what she said. TV Presenter cum entrepreneur Deloris Frimpong Manso aka "Delay" as added her voice to the issue.
Delay in write up said, "When Moesha boduong came on the Delay show some 2 years ago I was attacked for asking unnecessary questions and being unprofessional. @camanpour asks similar questions and gets similar answers, but is praised for being "white" and professional. I do not need anyone's validation and acceptance, I have said this a million times. Please , do not tag me when spewing your venom, I'm not in that space this morning!!!! #thedelayshow"