ID James Brown, Lekzy Decomic, Salvador, Kenny Blaq and others rock Easter Comedy Show 2018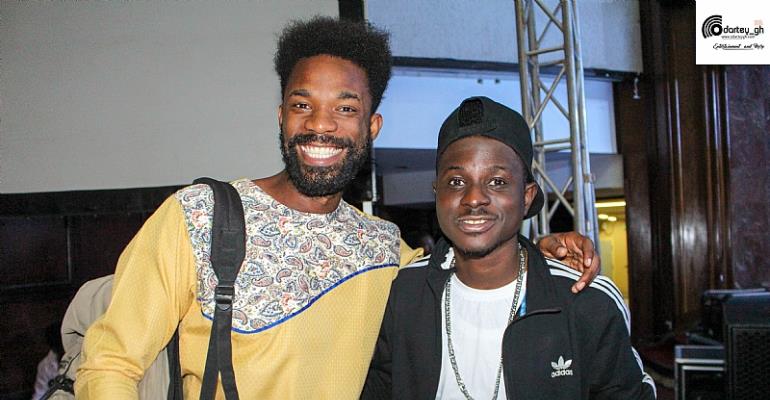 The Easter comedy show finally came off on Saturday, March 31 at the Accra International Conference. The show which began on low note, with a live band performance to pave the way for the acts billed for the evening.
The event which was highly patronised by the Ghanaian populace saw the various demographics from the young to the aged who were determined to laugh their hearts out.
Lekzy decomic steered affairs, as usual, making sure that the audience had value for their money.
ID James brown the satirist was the first to break the ice of the night. ID James Brown won the hearts of the audience with his mind-blowing jokes, leaving the audience yearning for more. With a standing ovation and round of applause, IDJames brown left a mark on the history of Ghana comedy.
Nigerian comedian Kenny blaq, didn't disappoint as with his lyrical jokes. He, however, endorsed Sarkodie as the best rapper and took swipes at Shatta wale for not recognising Wizkid as a superstar.
In a nutshell, Ghanaian comedians ID James brown and Lekzy decomic stole the show, making them the comedians of the evening.
Watch his performance below;