Most Musicians Are Occultists; They Have Sold Their Souls To The Devil – Lawrence Tetteh Reveals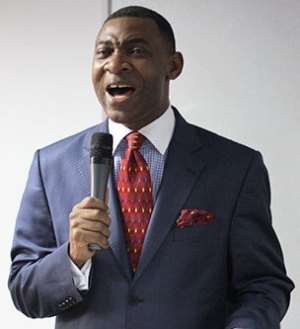 Dr. Lawrence Tetteh, renowned evangelist, has revealed that most Ghanaian musicians have joined occult groups for fame and power.
He made this revelation at the ongoing funeral ceremony of Ebony Reigns.
According to him, it was a sad thing that these celebrities have sold their lives to the devil, and so they have lost out on salvation.
"There is no power in voodooism, there is no power in occultism. What you need to do is to draw close to God," Lawrence Tetteh said.
He further jabbed celebrities who are "using Ebony's funeral to score popularity points".
He said: "Someone's child has died in a painful manner, be sensitive, and stop using it for fame."
"We will all die one day. Even the pastor who has prophesied that you will die will also die one day," Lawrence Tetteh said.
He further revealed how Ebony had always desired to meet him one day, and that day finally came.
Lawrence Tetteh concluded his sermon by advising celebrities and musicians to work out their own salvation with fear and trembling.