VIDEO: Heavily Pregnant Rashida Black Beauty Appeals For Support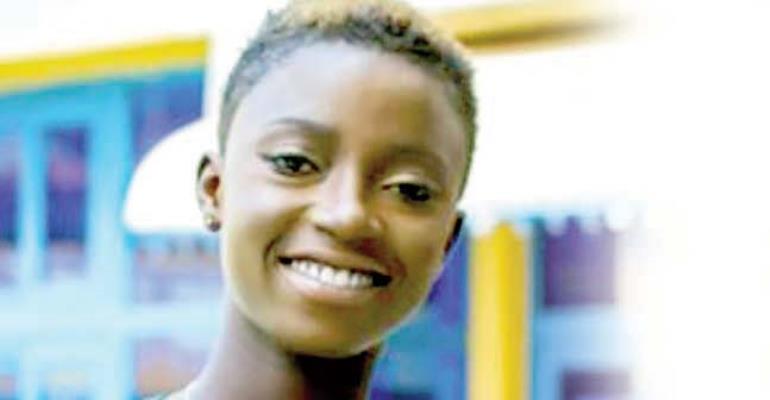 Few weeks ago, Modern Ghana Entertainment reported the story of Rashida Black Beauty being pregnant.
Now, Rashida Black Beauty, the Brong Ahafo-based teenager who became a social media sensation following her viral 'malafaka' video, has confirmed reports that she is indeed pregnant.
In a video, Rashida Black Beauty, has said all is not well with her in this time of her pregnancy, therefore, she needs support.
Rashida revealed that she is seven months pregnant for Kushman, the same Brog Ahafo guy who jilted her and made her record the 'malafaka' video.
According to her, life has become very unbearable for her, and so she needs support from the general public.
Speaking in a video interview, Rashida revealed that she was broke to the extent that she does not even have a phone of her own nor a place of her own.
"I need a place I can lay my head until my delivery. Currently, I'm living with my parents so if I'm able to rent a single room until I give birth I'll be happy. After giving birth my mum can take care of the child while I learn a trade in Accra," she said in the video.
According to her, her pregnancy was not intentional and she even wanted to abort the child but her mum prevented her from doing so.
"I am sorry for disappointing [my fans]. "They should not be angry with me because making mistakes is part of human nature. "Whatever it is that I have done wrong I'm very sorry, please forgive me," Rashida pleaded tearfully.