Togolese Artiste Accuses Captain Planet Of Stealing 'Apketeshie'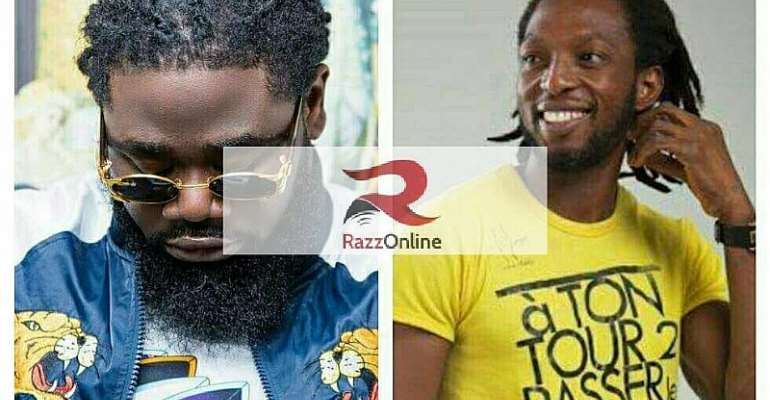 Popular Ghana-based Togolese artiste,Kekeli SikaBoy has accused leader of celebrated hiplife group 4X4;Captain Planet of stealing his 'Akpeteshie hit song that features Wanlov The Kubolor.
Some weeks back,Captain Planet released his maiden song for 2018 titled 'Akpeteshie"
Akpeteshie', is a Ghanaian spirit produced in Ghana by distilling palm wine or sugar cane. Other names for this drink include VC10, and apio. Frantically speaking,'Akpeteshie is the national spirit of Ghana.
Produced by BeatBoss Tims, Mix,Mastered by Mix Master Garzy and delivered in Hi-life vein,Captain Planet advocated for the patronage of the spirit, and it's currently enjoying massive airplay.
But speaking to Razzonline.com,Togolese singer,Kekeli accused Captain Planet of stealing the 'Akpeteshie' song from him.
"I'm just surprised Captain Planet could do this to me; he is one artiste I respected a lot— but for him to steal my "Akpeteshie' song is a no no…I featured Kubolor Shinny and I released it a year ago",Kekeli told Razzonline.com with much anger.
Kekeli Kosi Folly aka Kekeli SikaBoy,who is well-known in Ivory Coast and Benin's 'Akpeteshie" was produced by FimFim in Ghana.
He is noted with the hit song 'Gigigaga' recorded also in Ghana by "fimfim"
Listen to the songs below!
https://soundcloud.com/user-117664514/captain-planet-4x4-akpeteshie-prod-by-beatboss-tims
https://soundcloud.com/user-168295290-700846614/kekeli-sikaboy-akpeteshie-ft-kubolor-shinny