Immigration Officer And Pretty Partner Release Pre-Wedding Photos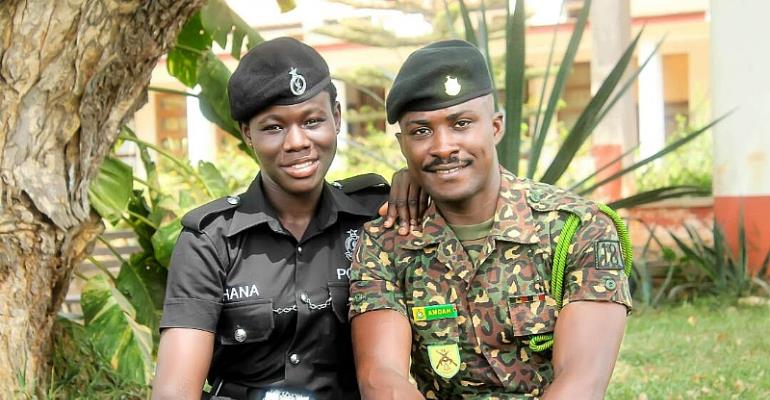 Immigration officer, AICO I Amoah Steffen King and Lance Corporal Senya Ernestina have released their pre-wedding photos ahead of the mega wedding scheduled to take place later in March.
What is termed as the 'Mega Security Wedding' falls on March 24, 2018 at the Church of Pentecost, Tafo Nhyiaeso, opposite Moro Market in Kumasi at exactly 11:30am.
The official colours for the Friday borns, Kofi and Afua is yellow and royal blue as the reception will be held at the Groovies City also at Tafo.
The two security officers are said to have been in a relationship for quite a long time.