My Son Will Win Artiste Of The Year - Shatta Wale's Mother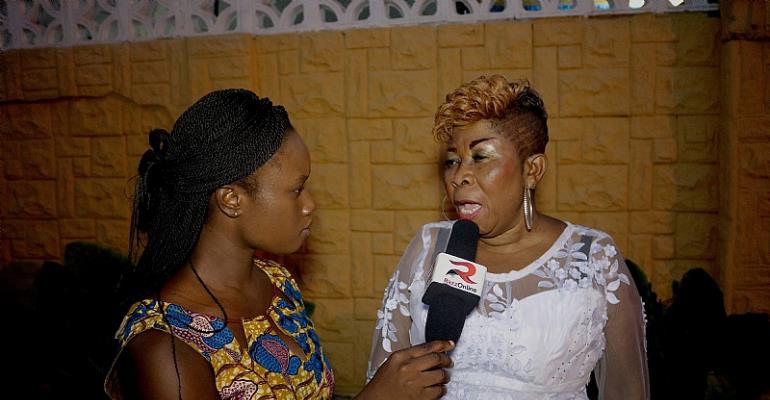 Mother of celebrated dancehall artiste,Shatta Wale; Mrs Elsie Evelyn Avemegah has indicated that late dancehall artiste, Ebony can never win artiste of the year at the expense of her son Shatta Wale.
After four years of being blacklisted by the board for calumniating the scheme, Shatta Wale is back into the VGMAs and will face stiff competition from Ebony, Sarkodie, Joe Mettle and label mate Stonebwoy for the top most award.
Most entertainment pundits ,and showbiz enthusiasts have vouched for Ebony to win the coveted Artiste of the year award— looking at her exploits within the year under review, and how she sadly died through the ghastly accident.
Sharing her view with regards to whom should win the coveted top prize,Mrs Elsie Mrs Elsie Evelyn Avemegah delineated candidly to Rossy of Razzonline.com that:
"There is one thing people don't want to know…I know the charisma my son has; there is nothing that will pass by him..he is going to take it..no too waste about it",She told Rossy of Razzonline.com
Upon persuasion to answer a question in line with whether she is really sure Shatta Wale can win over Ebony looking at her exploits and how entertainment enthusiasts are routing for her,Mrs Elsie courageously cogitated that:
"I'm telling you that what ever the case may be, my son is going to take it…so I can not tell you that some one is going to take it and leave my son…my son is suppose to take and he will take it", She told Rossy of Razzonline.com
The Ghana Music Awards is an award scheme designed to recognize, celebrate the hard work and dedication of various stakeholders and players in the entertainment industry.
The event will take place at the Accra International Conference Centre on April 14— with the celebration jam slated for April 28 in Tema.
Kindly watch the full interview in the exclusive video below!