5 March 2018
|
General News
Rapper Rick Ross On Life Support 
Modern Ghana Entertainment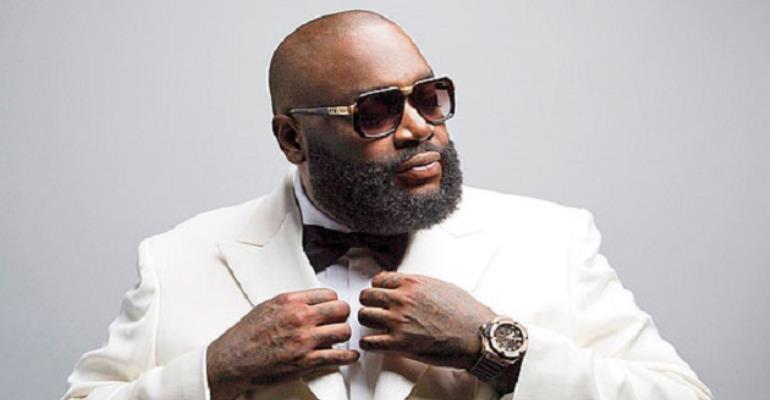 Rick Ross is reportedly on life support after being found unresponsive in his Davie, Fla. mansion on Friday morning.
The Maybach Music Group mogul is currently hooked up to an Extracorporeal Membrane Oxygenation Machine, also known as extracorporeal life support at a Miami hospital's cardio unit, according to TMZ.
Also known as ECMO, the machine has taken over the function of the 42-year-old rapper's heart and lungs, following a possible heart attack.
As previously reported, Ross was found unresponsive and "slobbing at the mouth" at approximately 3:30 a.m. Emergency responders and law enforcement officials turned up at his home to provide aid before he was taken to a local hospital. At the time, it was reported that he had been hospitalized for possible pneumonia, but his complications were deemed serious due to his history with seizures.
Rozay's peers, including Lil Wayne, Fergie and Fat Joe, have taken to social media to send their thoughts and prayers for his recovery.
50 Cent took to social media to mock his longtime rival.
Posting the news story, which notes that Rozay "boo-bood himself," the G-Unit mogul started by saying that he had no additional comment for the pic. However, in the comments, he added, "Who gonna clean that up(?)" It was one of several comments 50 made about the incident on his account.
"Look people this is not about me," he added. "It's about when the lemon pepper came out." Finally, he wrote, "Look at the little junkies in the comments saying that's not funny that could be me."
50 Cent has been beefing with Ross for almost a decade. Their longstanding rivalry has included diss tracks, social media slights, interviews, a sex tape and lawsuits. He, however, later deleted the comments. -Daily Guide
Catch up on the latest news videos from Modern Ghana.
Advertized