Dr_Drilla Officially Unveils Cover Art + TrackList for 'Emerge' Mixtape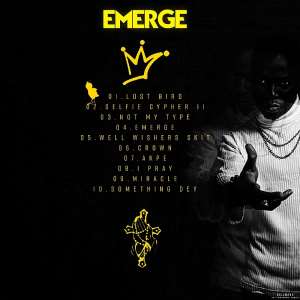 Ghanaian rapper, Dr_Drilla, has announced that his 2nd mixtape, "Emerge' will be released on February 23, 2018.
The 10-track mixtape is a solo project having no collaborations because of the concept and inspiration of the tape. The tracks were produced and mixed by Ujean AllDay and Mips.
In a live chat, Dr_Drilla indicated that the Emerge mixtape as the name suggests, is to gain the necessary recognition to exhibit his creativity, inspire the depressed and those wanting to give up that there is light at the end of the tunnel and also make thus fans happy.
"The Emerge tape is a continuation of #Deadserious. From taking my music career seriously to being ready for the outside market " ,Dr_Drilla noted.
Below is the track list and features:
01. Lost Bird
A state of mind of the an artiste
02. Selfie Cypher II
The Second Edition of selfie cypher series where the artiste exhibits his rap dexterity
03. Not my type
Also exhibiting rap dexterity proofing himself worth of doing anything
04. Emerge
State of mind of the artiste connecting to the Supreme being his voice, and the voice of his followers
05. Well wishers skit
His fans/followers speak towards encouraging the artiste
06. Crown
Motivated by the following, the draws an inspiration to do this. The state of the artiste still not giving up on his dream cos he believes in getting to his destination
07. Akpe
Giving thanks to God for where he has brought the artiste and appreciating the fact that HE provides for others.(esp. His followers)
08. I Pray
Connecting to the Supreme being in prayer hoping for reassurance
09. Miracle
Still connecting with the Supreme being for a miracle
10. Something Dey
Artiste leaves with praise and believe hoping for an answered prayer.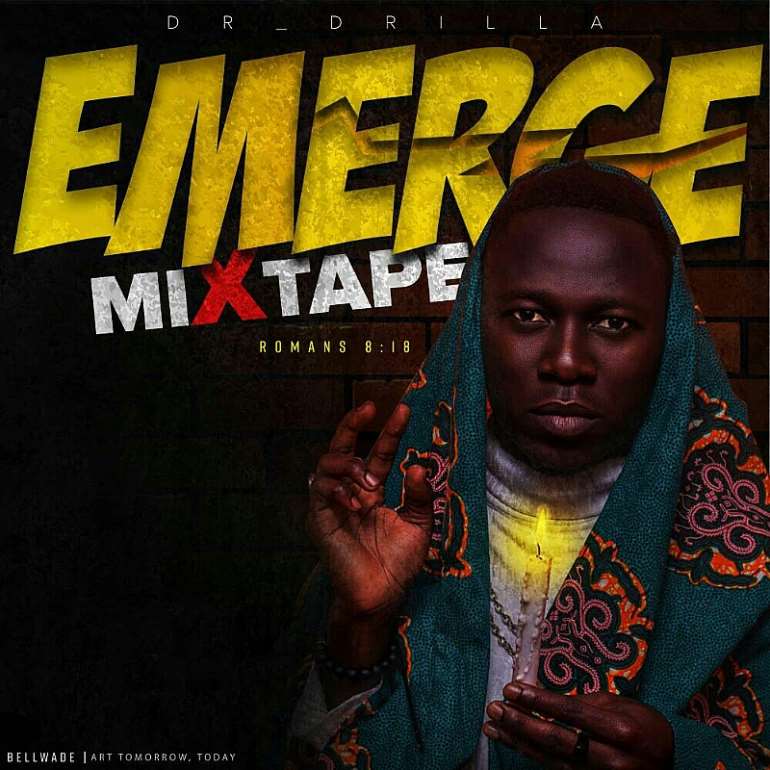 Dr_Drilla's first mixtape, 'Dead Serious'was released in 2016 which featured Freddy LeeCom and Evance. Followed by singles "Asem" which features Article Wan and "Address"
Emerge will be available on all music portals for streaming and downloads.
Social media handles
Twitter: @Dr_Drilla
Instagram: @Dr_Drilla
Facebook: Dr Drilla music