KIDI Reveals The Tough Life He Endured As A Child Years After His Father Died Tragically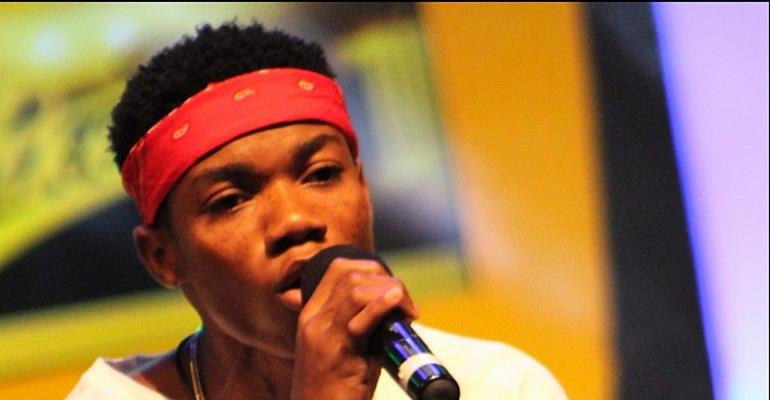 Young Ghanaian musician, KIDI, has revealed the kind of tough life he had to endure as a child after his father died when he was only seven years.
According to KIDI who was the guest for Sunday's edition of the Delay Show, armed robbers had attacked them one night and his father was given severe beatings of his life.
As a result, the father, Mr. Dwamena, became seriously sick and after he had battled with the sickness for a long time, died.
During those times, his parents had separated and so he was living with his step-mother, and life was not easy.
According to KIDI, born Dennis Nana Dwamena, his mother got wind of the kind of treatment he was suffering in the hands of his step-mother while his father was still alive, and so she came to take him away to live with her.
His mother had also remarried after separating from his father, KIDI disclosed.
In all, KIDI believes the way his family life turned out has affected him one way or the other.
He believes also that if he had lived together with his family under the same roof, his life story would have been different.
All the same, he is very proud of the man he has grown up to be.
"My father had four women in all, and my mother was the third. I believe things would have been different if I had lived with my parents and siblings under one roof."
"But who knows, perhaps if I had lived with them, they would have pampered me and I would not even get to where I am now. So I believe it's all good," KIDI said.
KIDI was the winner of MTN Hit maker season four in 2015, and he is the maker of the hit song "Odo"
He recently made a remix of "Odo" with Nigeria superstars, Davido and Mayorkun, and this really got him excited.
He revealed also that he is very determined to work hard and also ensure that in future he does not suffer like some veteran musicians are doing now.