Poyooyo Thrills Over 2,000 Fans In Kpandai On Val's Day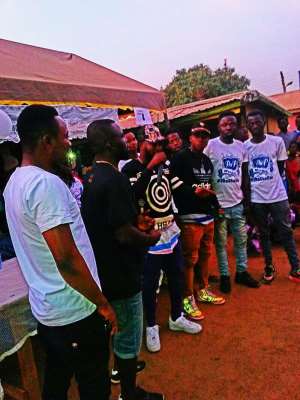 The night in Kpandai was one that would forever be remembered by the residents who attended the event. People came from the nearby towns to witness their 'King Of Rap' in full support and they were not disappointed as Poyooyo put up a charged performance.
The PnP fans thrilled and roared at each song performed. Even songs that were having zero radio plays were sung word for word by the fans as if they were part of the songwriting.
The crowd was very befitting of the concert's name, the Val's Day Concert. The Concert headlined by PnP Music Crew in collaboration with Asase Fm Kpandai started around 10 pm with over 2,000 music lovers.
Performances from upcoming artistes preceded the main event. When the main event kicked off Breakthrough, Pills, Lati Boi, and some dancing crew's, etc stimulated the music buds of the attendees who had now filled up half of the venue. More music acts in Kpandai could have been added to the list as Brookx, Decyple, Slim Brown, A trois, and many others reside down south.
Things moved much faster when Ugly Guy Guy mounted the stage with a huge following. The stage and sound were well on point throughout the event with only the microphones proving to be the black spot.
The Shahasha hitmaker swashbuckled through hot tune after hot tune during his time on stage. The Highest cheer of the night was when Poyooyo got Ugly Guy Guy on stage. It was a night of Fun,Joy and Happiness as the two mc's went the freestyle way. Most of these music lovers wished every moment was celebrated as Valentine's Day.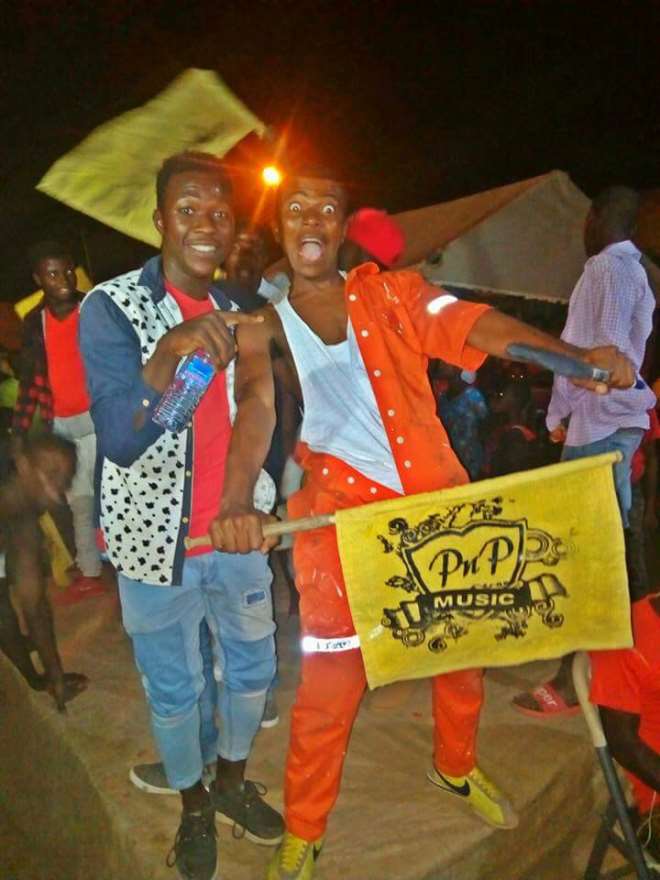 Fans Of PnP Music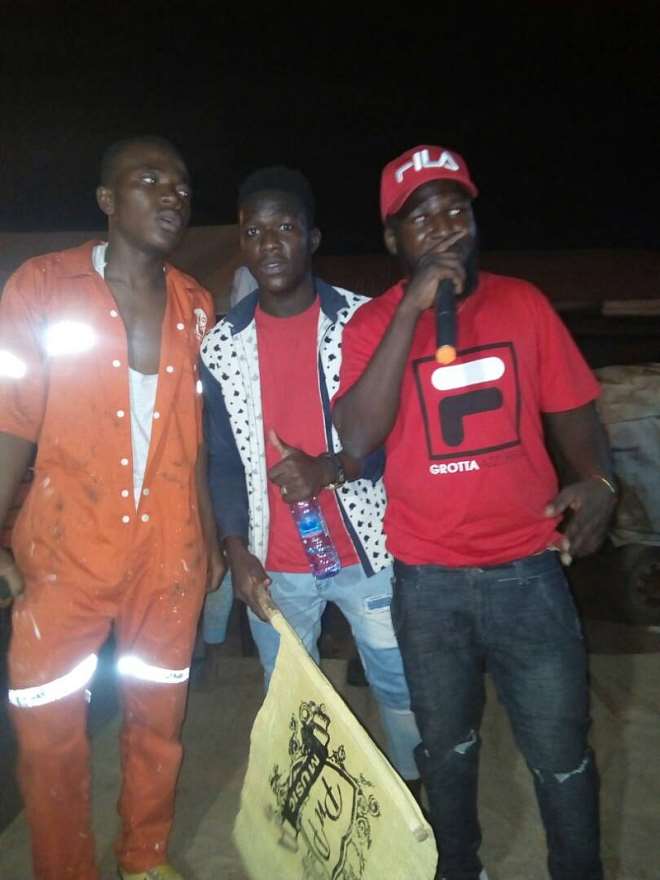 Poyooyo With Fans On Stage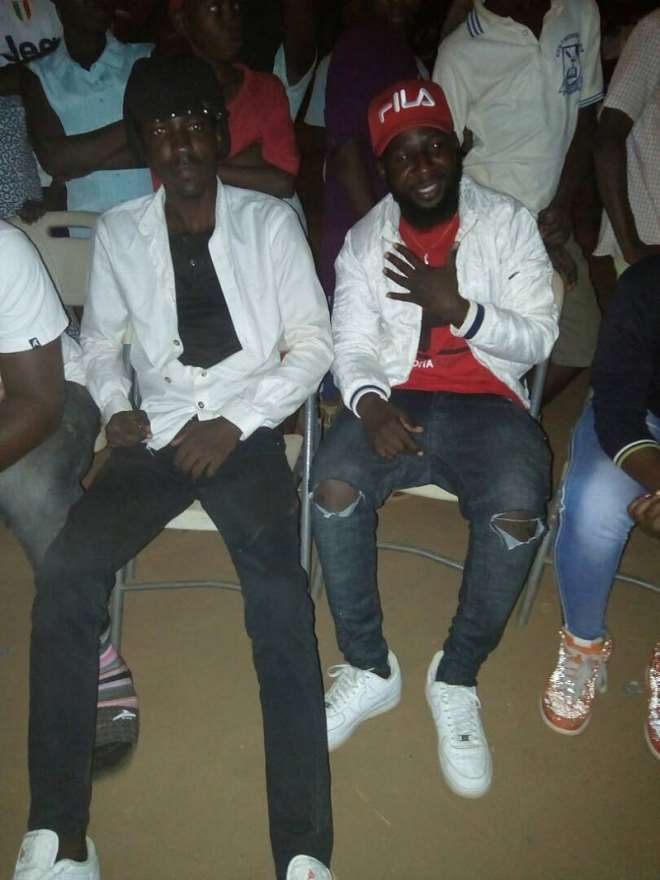 PnP Music Crew