Music Industry Is Now Dangerous And Scary - Kwabena Kwabena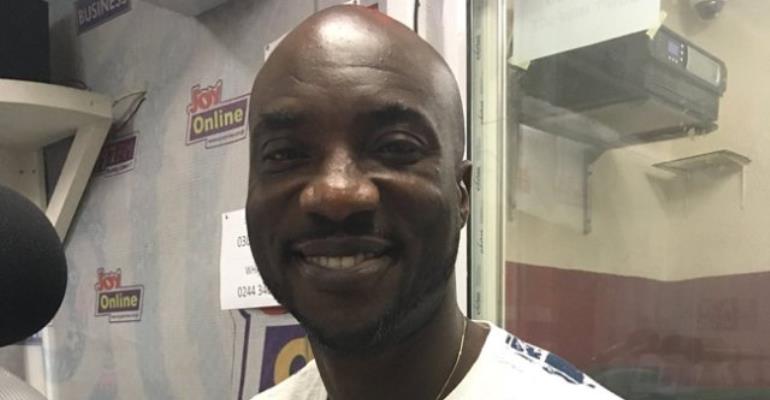 Highlife musician Kwabena Kwabena has described the Ghanaian music industry as 'dangerous' and 'cold'.
According to the musician, the industry is characterized by people who seek the downfall of others.
His comments come in the wake of the several prophecies that foretold the demise of the late dancehall act, Ebony.
After the tragic accident that killed the 'Maame Hw3' star and two others on their way from Sunyani to Accra, many men of God, including renowned Sound engineer Kaywa, proclaimed to have foretold the incidence and cautioned them over it.
Being a staunch believer of prophets and their guidance, Kwabena Kwabena was of the opinion that everyone needed spiritual protection in an industry like this.
"I am spiritual. If I say I am spiritual, I mean I believe in prophesy and I believe in the men of God to pray for you in everything that you do," he said to Lexis Bill on Behind the Fame on Drive Time on Joy FM.
Born Goerge Kwabena Adu, Kwabena Kwabena called the music industry dangerous.
"Our industry is quite dangerous. I know what I am talking about…..I believe the industry is quite cold, there are some few bad ones in there who don't really wish well for others," he told Lexis.
Kwabena Kwabena passionately lamented over what he describes as "hate" in the business. He stated emphatically, he is not proud of the state in which the industry is.
"It's not something I am so proud of. I must say. I am not proud of it. There's so much hate, there's no love. There's no togetherness. People don't give respect to whom respect is due," he said.
In addition, the 'Bue Kwan' hitmaker questioned why people in the industry prefer very current crop of musicians to ones who have been in the game longer.
Kwabena Kwabena is currently promoting his fifth album 'Ahyesi' which has 10 songs and features the likes of rapper M.anifest, and the legendary Kwame Yeboah.