This is how Prophet Nigel prophesied Super OD's death' in a chat with Attractive Mustapha (Video)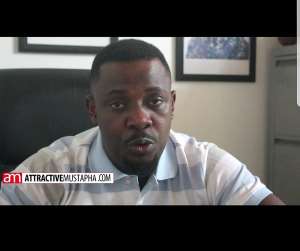 The Head Pastor and Founder of the True Word Fire Prophetic Ministry, Prophet Nigel Gaise who prophesied dancehall queen Ebony's death says God has revealed to him that ailing popular Ghanaian actor Asonaba Kwaku Darko, popularly known as Super OD will die this year .
Speaking in an interview with attractivemustapha.com (Mustapha Nii okai Inusah) he said that one of the revelations he got for the year 2018 is that super OD will pass on this year.
'One of the prophecies I had for the year 2018 with regards to the entertainment industry is that I saw Super OD passing on before the end of year 2018', He said
According to him he has had lot of revelations about the entertainment industry and some are confidential because those involved have already come to see him in private.
"Lots of people within the Entertainment industry always come to see me in private and some I guide them in breaking the bad prophecies about them " he added.
He advised that is high time people take prophecies serious.
" I have children and will not ride on prophecies for fame , but its sad when you prophesy about people and they don't take it serious, it's high time people take prophecies serious'
Attractivemustapha.com