There's Fire On The Mountain: Lady Exposes Nigeria Star 2Baba Over His Extra Marital Affairs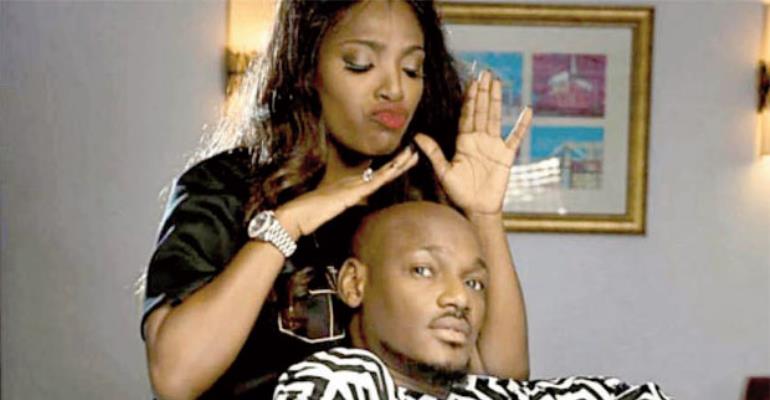 There was mild drama on social media on Monday after a lady accused Nigerian musician Tuface Idibia of infidelity.
According to Dailypost Nigeria, this happened on Instagram after Annie replied a fan who accused her husband of cheating.
The lady in question, simply identified as Akume, bragged to Annie to stop defending her husband.
In the process of exchanging comments, she revealed that she had sex with Tuface sometime in 2014 while in Detroit.
She wrote, "He cheats all the time, I mean I f*cked him sometime in Detroit back in 2014, so see what you want me to say."
The nation's newspaper once quoted Tuface for saying his wife is the jealous type.
"She loves me. So she must be jealous. If I am laughing with a particular girl too much or I am going the way that I am not supposed to go, or if one girl is following me too much, she will be there to caution me."
"She definitely has to be protective of her man. At that point, she can tell such a girl, 'hold your side!' And if it is I that is doing it, she could tell me, 'cool down, I dey here o."
The latest report leaves one to wonder what could be happening in Tuface's home at the moment.