Pay attention to aged, especially women – Jackie Appiah urges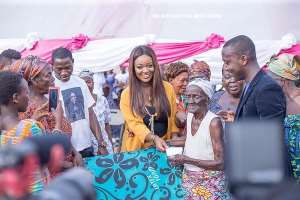 Celebrated actress Jackie Appiah has called for greater support for the less privileged and the aged in society.
The actresses urged society to pay attention to the aged especially ageing women who sometime struggle to even get people to talk to.
Jackie Appiah made the call when she donated some items to some aged women at Krobo Odumase in the Eastern Region of Ghana as part of activities to mark her 34th birthday which fell on Tuesday, December 5.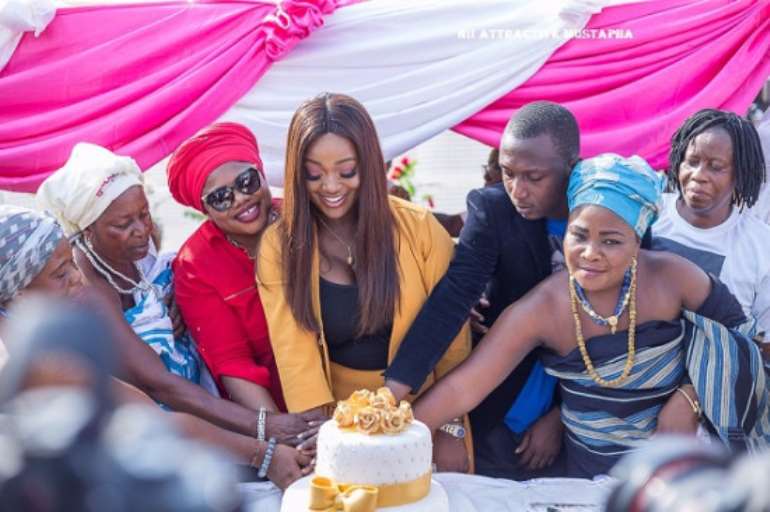 During the ceremony, the actress donated several items including foodstuffs, assorted drinks, mineral water, mattresses, fabric and an undisclosed amount of cash to the aged women.
In her address, the renowned actress said, "I am very delighted to be among you today. It is a little away from home, but the feeling is great especially among the most important section of our population, the aged."
"Sometimes we are so busy growing up forgetting the appalling experiences of loneliness, neglects, ageing disorders and the most of all wrongful witchcraft allegations our mothers are confronted with. As I count with joy the many blessing that almighty God has showered on me, I made a pledge to transcend some of these blessings to the poor and needy, especially our aging mothers who sometimes struggle to even have people to talk to,", Jackie added.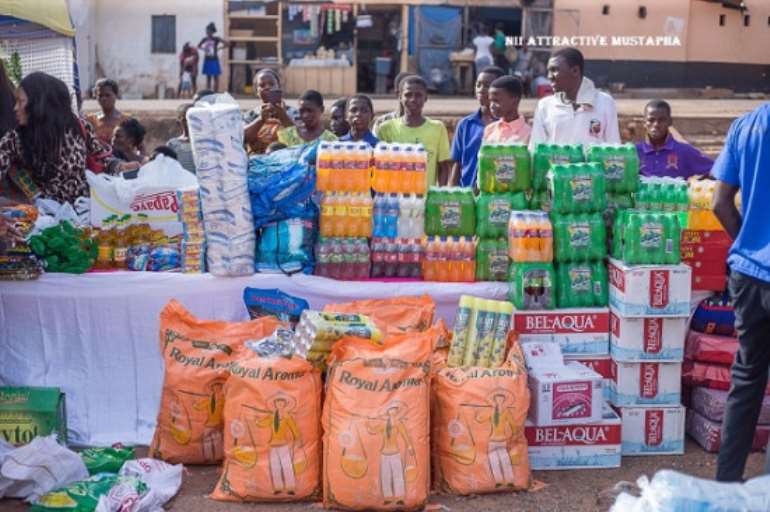 The beneficiaries of the actress' birthday donation were drawn from over five Electoral areas in the Lower Manya Krobo Municipality of the Eastern region.
The women expressed their appreciation for the donation and thanked her for spending time to visit them.
Jackie Appiah, after the donation, paid a courtesy call on Nene Sackite II, Konor of Manya Klo Traditional Area.
She also met with Simon Kweku Tetteh, Municipal Chief Executive (MCE) for Lower Manya Krobo Municipality.
The MCE expressed his gratitude to the kind gesture, adding that he looks forward to a better relationship with the Jackie Appiah Foundation to improve lives in the municipality.