November 14, 2017
|
Celebrity
Here Is Yvonne Nelson's Baby Daddy; He's A Star Too
Akoshia Otoo / Modern Ghana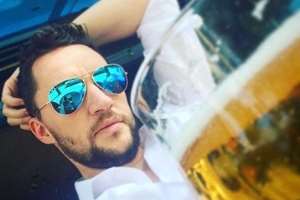 Very typical of Ghanaians attitude, noses have been sniffing around lately for the news about the man who fathered Yvonne Nelson's daughter.
This has left many people wondering who and what this man could be.
Yvonne, the new proud mother broke the news about her pregnancy and the father of her baby girl in an interview with WOW Magazine.
This was made public last Sunday when the actress celebrated her 32nd birthday.
It has emerged that the father of the child is a London-based photographer by name Jamie.
According to speculations, he is a married man and has a child.
This makes his baby girl with Yvonne the second child, but Yvonne's first.
He is known to have photographed personalities like Hollywood star, John Boyega, Sammy Forson, model Leanna Beckford and Ava Enchill.