A Word To The Wise Is Enough-Mzbel Admonishes Young Female Artistes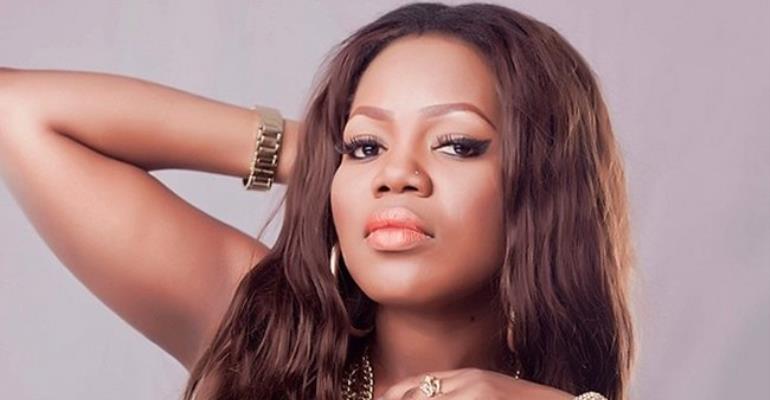 Ghanaian iconic female musician, Mzbel, says she feels uneasy whenever she sees young female artistes going "naked" and repeating some of the mistakes she made in the past.
What is more worrying, she said, is her advice to these young fellows falling on deaf ears.
The mother of one, who claims she has regretted her past actions when she was "on top" in the music industry is on a mission to correct certain wrong impressions people have of her from the past said, she once tried to bring back an artiste on the right track but she did not like the response she had, so she has since decided to mind her business.
Born Belinda Nana Akua Amoah, Mzbel narrated how she was told in the face to stay in her track since she was a beneficiary of that way of life. According to her, since that experience, anytime she sees these young artistes, even though she knows they would regret in future, she looks on because she doesn't want to have a repeat of that "mind your own business" episode.
The 37-year old said this in an interview with Television Africa, as part of her rebranding journey, which according to her has become necessary to correct some "regrets" of the past.
She disclosed that the effort to change people's perception of her has not been completely successful "yet" and that's why she always feels the need to correct these young artistes to change their ways now before it is too late.
"I feel uncomfortable but unfortunately you see, am now promoting my brand preaching against it but people are yet to accept that campaign. So when I see them I feel uncomfortable, I feel like correcting them because of the experience I had, I always want to correct them, I want to tell them to do it this way or that way."
"I tried it with one girl and I didn't like the response I had from her. It was like you have had your time so let me have mine too, so when I see it, I feel uncomfortable, the feeling is not a good feeling but since they say 'one beaten twice shy', I have learnt from her response to mind my own business,"Mzbel said.